Fluger First (Aust.), Not just a Pharmacy Booking System.
Simplify Bookings, Win and Retain Customers. 
Fluger is a professional booking platform developed from the ground up for pharmacies.
Fluger First's patient management system delivers patient data to your finger tips when you need it.
Talk to us to learn how you can use Fluger for Free!  1300 77 86 13.
The Fluger First platform has been build specifically for use in Australian Pharmacies. We pride ourselves on making your life easier, and we know you will love using Fluger.
So what can Fluger do? Fluger combines our industry best booking system, patient management system and product management system all into one easy to use platform.
Fully Customised Online Booking System
Patient management System
Fully Customised Electronic Consent
Fully Customised Patient Data Capture
Fully Customised In-store Services
MedView Flow Integration
Automated Australian Immunisation Register:

Uploads
Vaccine History
Data Validation

Unlimited Free SMS and Email Reminders
Patient Vaccination Records
Built-in Targeted Patient Marketing
In-store Booking QR Codes
Easy-to-use iPads loaded with Fluger for each store
Easy custom reporting
Staff Rostering
Coldchain Management
PPA claiming  (COVID, MedsCheck and Diabetes MedsCheck)
Dispense software integration
Built-in Vaccine Clinic Finder functionality
Compliant Patient management and record system
Booking System Pre Loaded With:
Seasonal Flu
Health Assessments
Travel Health
COVID-19 Vaccinations
Health Assessments
Skin Checks
Ear Piercings 
Diabetes testing
Family Bookings and Multiple Products
Unlimited Potential…….
Direct Patient Marketing:
The Fluger dashboard incorporates easy-to-use free patient marketing tools. 
Send email or SMS marketing at the store level, postcode level or nationally free of charge.
Invite patients back to store for boosters or scheduled appointments.
Patient Management System
Fluger's patient history module offers a number of benefits to pharmacists, including:
Improved efficiency: Fluger can help pharmacists to improve their efficiency by making it easy to record and manage patient information. Pharmacists can spend less time searching for patient information and more time providing care to their patients.
Reduced errors: Fluger can help pharmacists to reduce errors by providing them with a central place to store and manage patient information. This helps to ensure that pharmacists have the most up-to-date information available when making decisions about patient care.
Improved patient care: Fluger can help pharmacists to improve patient care by giving them access to patient information at any time from any device with an internet connection. This allows pharmacists to provide care to their patients even when they are not in the pharmacy.
Changing Scope of Practice
The role of pharmacists is changing. Pharmacists are increasingly being called upon to provide more clinical services, such as medication counseling and disease management. Fluger can help pharmacists to support these new roles by providing them with the tools they need to manage patient information and provide care to their patients.
For example, Fluger's patient history module can help pharmacists to:
Identify patients who are at risk for drug interactions: Fluger can flag patients who are at risk for drug interactions based on their medication history and other factors. This helps pharmacists to prevent drug interactions and improve patient safety.
Develop personalized medication regimens: Fluger can help pharmacists to develop personalized medication regimens for their patients based on their medication history, medical conditions, and other factors. This helps to improve patient adherence and outcomes.
Monitor patient adherence: Fluger can help pharmacists to monitor patient adherence to their medication regimens. This helps pharmacists to identify patients who may need additional support and to intervene early to prevent problems.
COVID Rapid Antigen Testing
Fluger now offers Corporate Health providers with an end to end COVID Rapid Antigen Testing (CRAT) product. Our CRAT product includes the Abbott Covid-19 Test Kit, and is backed up with our world class management and booking system.
COVID-19 vaccinations in the workplace
Fluger is currently used for Covid-19 testing and vaccination. If you are a Local Council, a Medical Clinic or a mass immunisation provider, use our specialised booking system designed for your business and your patients.
Nurse/Facilitator Management
Fluger offers a complete nurse/facilitator experience, including:
On-boarding (HR Docs, AHPRA Registration)
Automated Job Allocation
XERO Integration (Payroll/Bills/Invoices)
No one likes to log their temperature. Fluger has developed its own set and forget data logger that interfaces directly with our system. Your nurse simply logs into their portal to view temperature history. Any alerts are sent to the nurse directly via mobile and email.
No Limit Storage & History
Medical records are available to your patients at any time, even if you cancel your subscription. We are compliant to ISO27001 standards and Australia Medical Records Act. All data is stored in Australia in an IRAP accredited dedicated hosting environment.
When booking an appointment, collecting informed consent and patient information
Automated Free PPA Claiming
COVID Claiming
Meds Check
Diabetes Meds Check
Free Australian Immunisation Register history lookup and vaccination reporting
Fluger is our platform, data is your data. At any time if you wish to leave Fluger, you can take all your data with you
You're in control. Fluger First offers a robust and flexible scheduling tool that gives you the ability to have schedules set up by room, resource or health service.
Free SMS and Email Marketing
Your Fluger subscription includes unlimited free SMS and Email Marketing.
Seamless Integration with MedView Flow
Unlike some in our industry, Fluger is ISO27001 and HIPAA certified and compliant.
Cold Chain Management Compliance
Monitoring, recording and uploading cold chain management
Using Fluger, your pharmacy brand can send reminders and recalls at a store level and at a head office level. Fluger offers SMS and Email marketing. You can even send messages based on a patient's vaccination history.
Send store-specific annual reminders for vaccines or any service offered via our SMS and Email marketing gateway.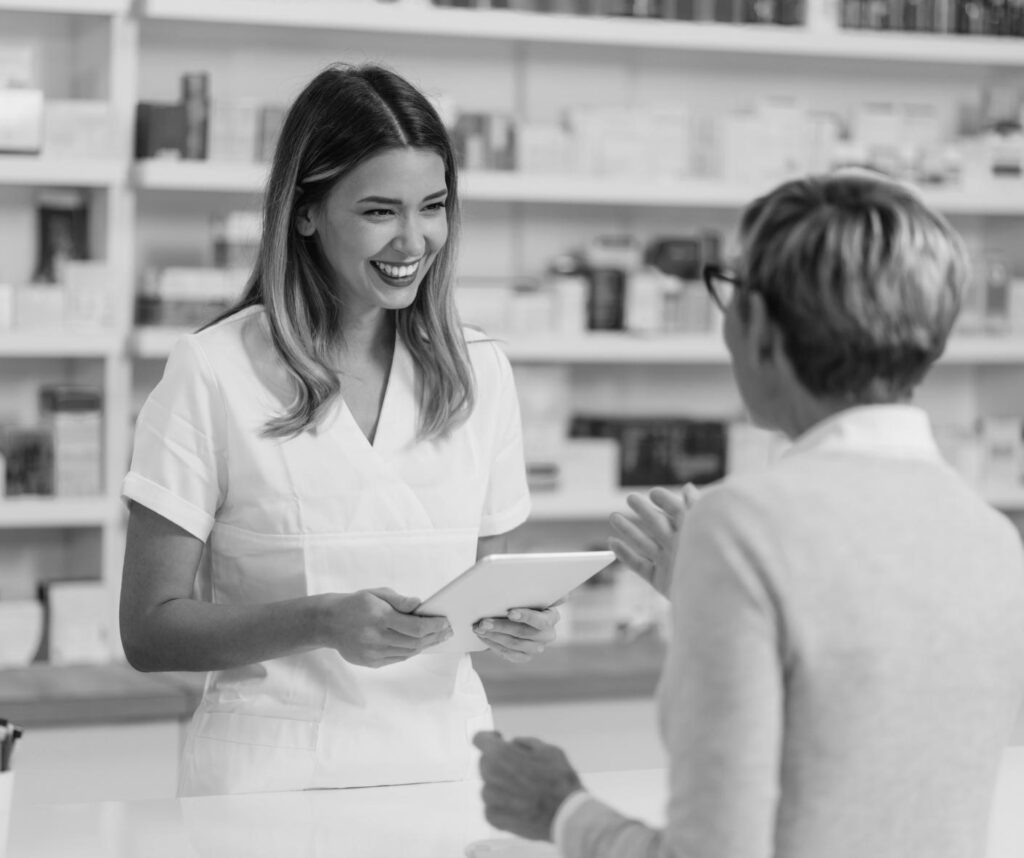 Some features that we have integrated into Fluger for pharmacies are:
Easy SMS and Email recalls and marketing
Dynamic and customised reporting (store level, and national level)
Customised merchant facility (Prepay bookings to reduce no shows & improve cash flow)
Automated SMS and Email reminders
Multi-level administration (Head Office, Store, Patient)
Significantly reduce admin time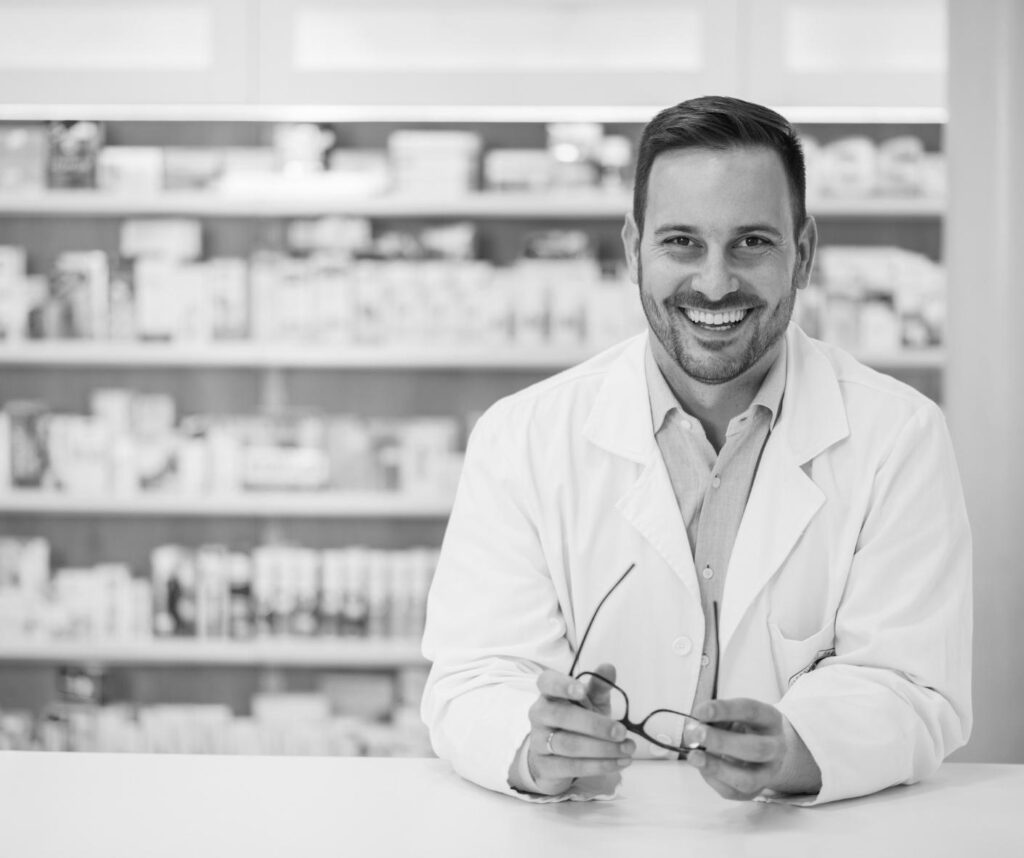 Fluger First Pricing (AUD)
Fluger First includes the following as part of your subscription: 
Unlimited AIR lookups and uploads (No extra fees)
Unlimited free SMS and Email (No extra fees)
Unlimited users, patients and data storage
Unlimited PPA claiming (No extra fees)
Built-in Vaccine Clinic Finder functionality*
No lock-in contracts, month-by-month payments, cancel at any time
30 day free trial
Join the Fluger corporate health voucher system (referring 40,000 flu vaccines annually)
Patient Management Platform
Allied Health Referral Platform
Professional Service Platform
MedView Flow Integration
AU and NZ coverage
HICAPS Integration 2024
National Immunisation Program payments automation
Monthly Fee Per Store: $85.00
Per Booking Fee: $0.85
Pricing is quoted in Australian Dollars (ex GST).


Australian Immunisation Register (AIR) Integration

Streamline manual administration

Increase vaccination capacity

Monitor all vaccinations to ensure vaccine safety


Vaccination certificate auto emailed to client on the day


Reminders for
follow up doses