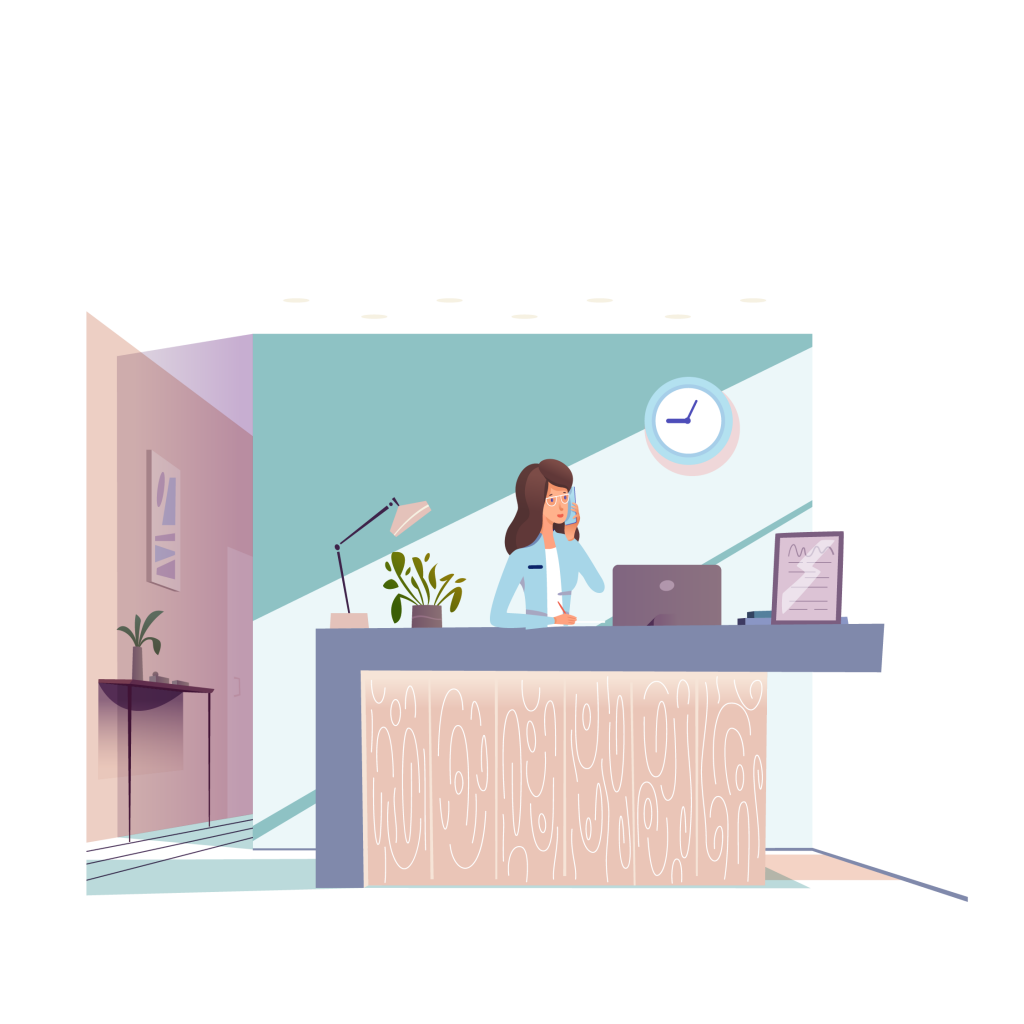 Workplace Health Edition
.
Manage online bookings & increase capacity
Digital Consent Forms
Automated Email and SMS reminders and marketing tools
Automating administration tasks
Increase vaccination bookings
Decrease no-shows
Monitor and manage all vaccinations
Cold chain management
Automatic AIR uploads and checks
Replace your need for PRODA
Secure Nurse/Facilitator App
IRAP and ISO27001 certified
COVID safe system with QR code booking links for walk-in bookings
Self Managed Appointments
Family Booking Functionality
Our Workplace Health Management System
.
Fluger Workplace Edition is a secure, cloud-based management platform. Specifically designed to manage health checks, automated bookings, AIR uploads, Cold-Chain management/compliance, and separate secure portals for the coordinator but also the client and facilitator.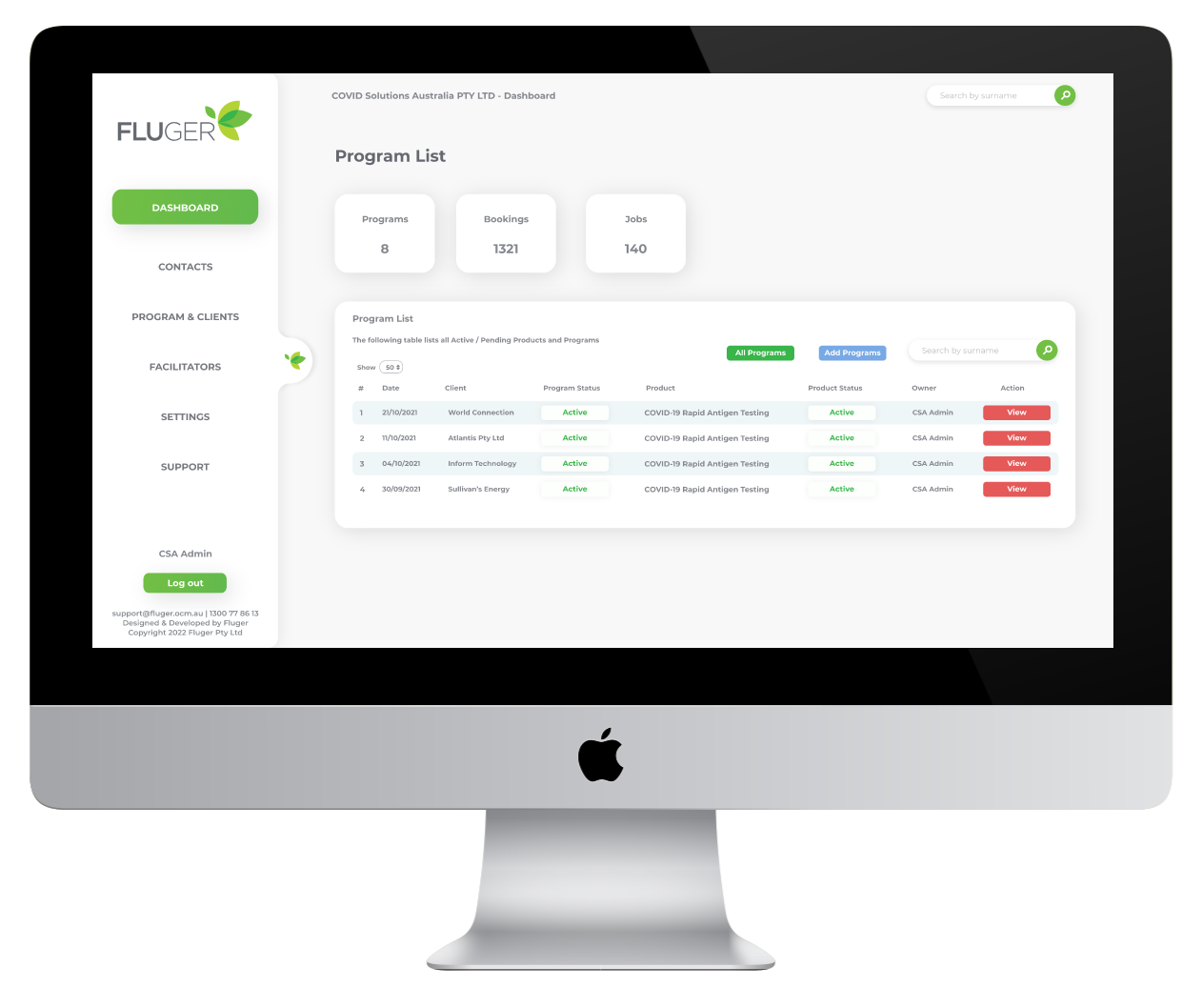 Simple Online Bookings Systems
Manage Vaccinations and Other Onsite Services
Automatic AIR record uploading
Manage Your Health Bookings
.
Manage all your workplace health checks through one secure cloud based software
.





Custom Health Products (e.g. Skin Checks)

Corporate Flu and Covid-19 shots

Pharmacy Flu and Covid-19 shots (all appointments)



Custom Health Products (e.g. Skin Checks)
The Fluger Booking System incorporates an option to utilise Pharmacy Flu Vouchers as a wonderful solution for when a patient is not able to be on site on the day of service delivery, or for those working remotely. 
Vouchers can be utilised on their own (dedicated URL) or in conjunction with an onsite Flu Vaccination Clinic.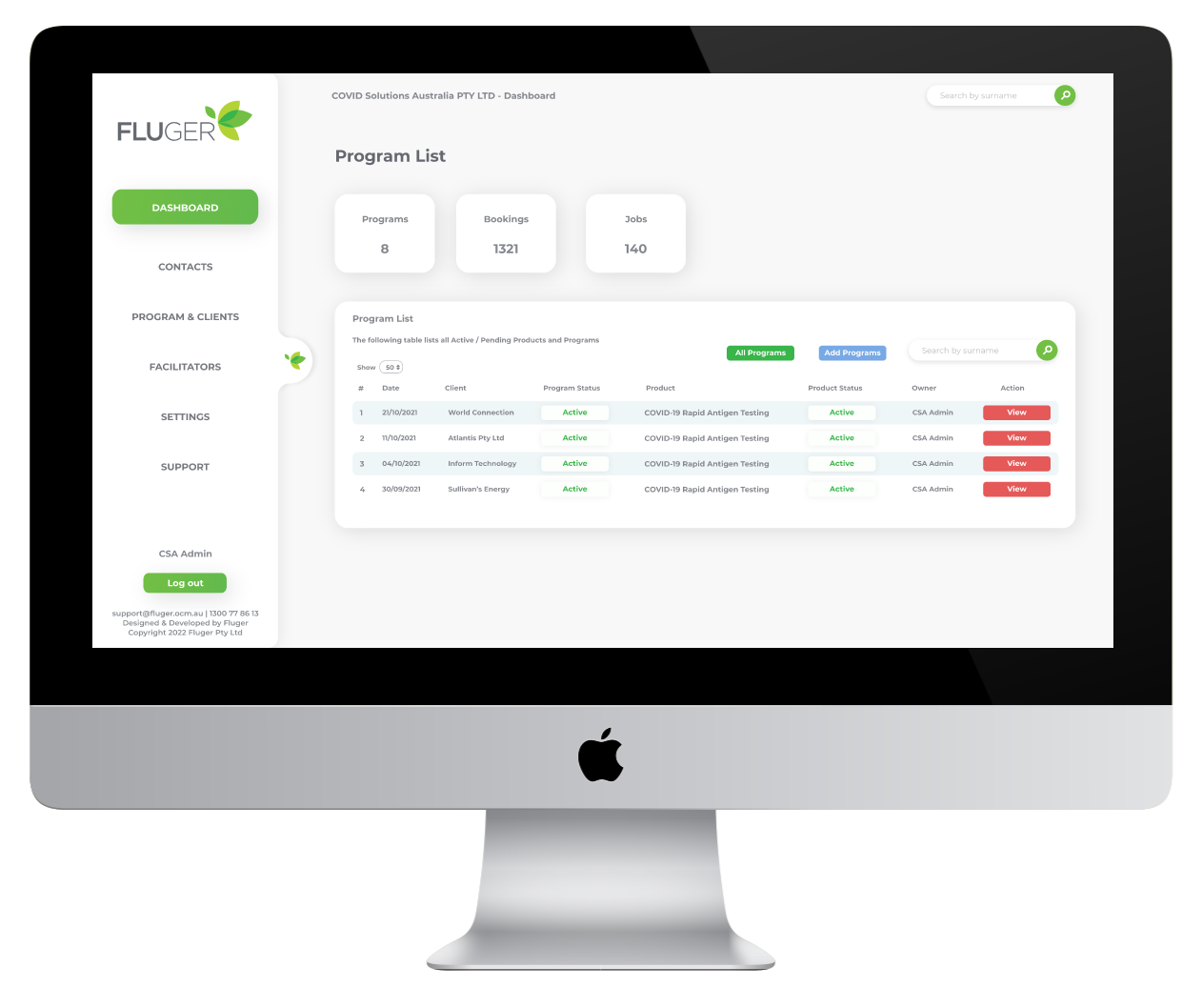 Simple online management system
Single price for all pharmacy chains
Client facing reporting
Free SMS and Email reminders
Fortnightly billing and data updating
Only pay for the used vouchers 
1,200 Australian store network
COVID Rapid Antigen Testing
Fluger now offers Corporate Health providers with an end to end COVID Rapid Antigen Testing (CRAT) product. Our CRAT product includes the Abbott Covid-19 Test Kit, and is backed up with our world class management and booking system.
COVID-19 vaccinations in the workplace
Fluger is currently used for Covid-19 testing and vaccination. If you are a Local Council, a Medical Clinic or a mass immunisation provider, use our specialised booking system designed for your business and your patients.
Nurse/Facilitator Management
Fluger offers a complete nurse/facilitator experience, including:
On-boarding (HR Docs, AHPRA Registration)
Automated Job Allocation
XERO Integration (Payroll/Bills/Invoices)
No one likes to log their temperature. Fluger has developed its own set and forget data logger that interfaces directly with our system. Your nurse simply logs into their portal to view temperature history. Any alerts are sent to the nurse directly via mobile and email.
No Limit Storage & History
Medical records are available to your patients at any time, even if you cancel your subscription. We are compliant to ISO27001 standards and Australia Medical Records Act. All data is stored in Australia in an IRAP accredited dedicated hosting environment.
Display of real-time vaccine order information, workplace scheduling, and staff rosters
When booking an appointment, collecting informed consent and employee information
Your clients have dedicated access to their staff bookings, allowing for greater client retention
A reminder is sent by email and SMS to remind people to attend appointments
Cold Chain Management Compliance
Monitoring, recording and uploading cold chain management
Automated Uploading to AIR
Keeping track of vaccine inventories, batches, stocktakes, and ordering